Our Classrooms
We are situated in George Hine House, a listed building, with attached playground. The classroom is a series of rooms which create an open-plan learning environment. The classes have separate areas for carpet time but then share an open-plan reception classroom and outdoor classroom. We are continually re-developing our space to meet the current learning needs of the children however we always have key areas such as a creative area for art and design, malleable area for materials such as playdough, a construction area, reading area, independent maths and literacy areas and much more. We also have two role play areas: a home corner and an additional area based on children's interests or topical relevance. Our second role play has been: shops, doctors, a vets, a café, a baby clinic, an ice cream parlour, a castle, a dinosaur dig and much more!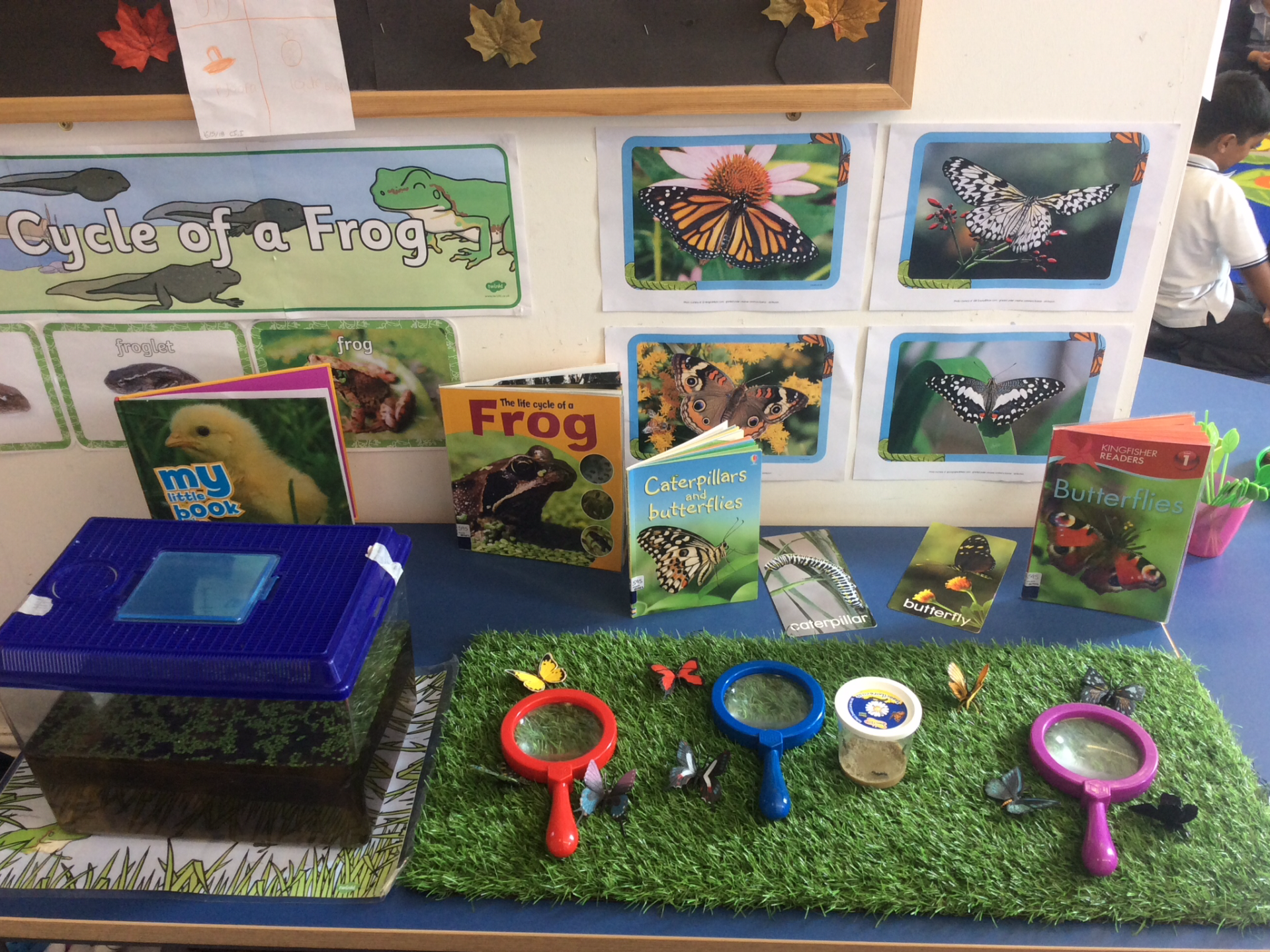 In addition to our independent access maths and literacy areas we encourage maths and literacy throughout the classroom in all areas offering different opportunities for the children to develop and highlight their skills across the classroom and curriculum.
We also have a block of toilets specifically for use by the Reception children.